An era of "big data" comes and makes the increasing demands for bandwidth, as the growing use of smart mobile devices and their connections with the Internet. Thus optical fiber patch cables and optical transceiver modules play more and more important role in data transmission between switches and devices. However, the more complicated optical transceivers are, the higher wiring solutions are required. GLsun suggests that how to choose the right fiber patch cables for optical transceiver modules.
1. Optical Transceiver Modules
The optical module is composed of optoelectronic devices, functional circuits and optical interfaces. The optoelectronic device includes two parts: transmitting and receiving ends. Used for the transmission of optical signals, it is usually inserted into the module slot of a switch, a router or a network interface card.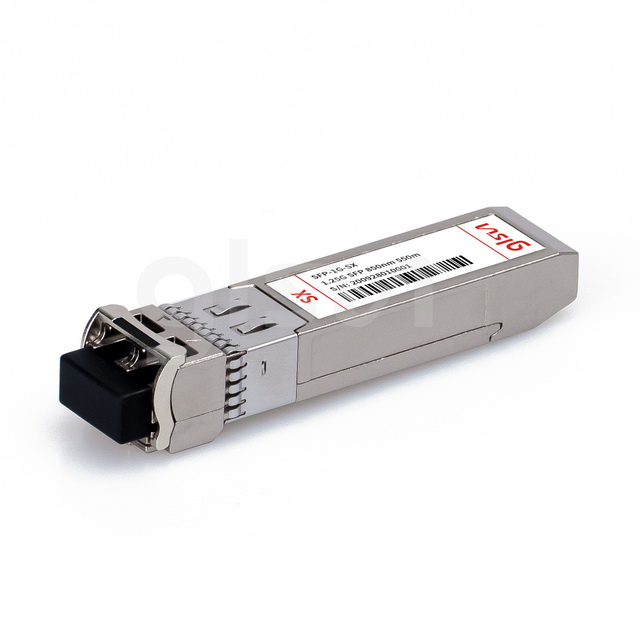 Generally speaking, the transmission distance of the optical modules is divided into three types: short-reach(2km and below), medium-reach(10-20km) and long-reach(30km and above).
Currently, 850nm, 1310nm, and 1550nm are popular wavelengths for optical module applications. The 850nm is mostly used for short-reach transmission, and 1301nm and 1550nm for long-reach transmission.
Optical transceivers have types of 1*9, GBIC, SFF, SFP, XFP, SFP+, SFP28, X2, XENPARK, QSFP+, QSFP28 .... in package. In date rate, they have 10G, 25G, 40G, 100G, etc. In the mode, they have single-mode fiber (yellow) and multi-mode fiber (orange). In usage, they are divided into hot pluggable (GBIC/SFP, XFP) and non-hot pluggable (1 *9, SFF).

2. Fiber Patch Cables
With different connectors at both ends, fiber patch cables are mainly used in optical fiber communication room, FTTH, local network, fiber optical data transmission equipment, and test equipment.
For transmission mode, fiber patch cable can be divided into single-mode and multi-mode fiber cables.
Single-mode patch cable has a thin core and can transmit only one mode of light. Therefore its inter-mode dispersion is very small and suitable for long-distance communication. It is generally G.635 fiber, 9um in inner diameter and yellow outer sheath.
Multi-mode patch cable has a thick core and can transmit multiple modes of light. It has a big inter-mode dispersion which gradually increases in the longer transmission distance. It is suitable for short-range communications. The fiber is 62.5um and 50um in inner diameter and orange outer skin.
The main types of optical fiber connectors used for optical modules are MPO/MTP, SC, ST, FC, LC, MU, ST, etc.

3. How to Choose Fiber Patch Cables for Optical Transceiver Modules?
a. Transmission Distance & Data Rate
Optical transceiver modules have many different transmission rates and transmission distances. The matching fiber cables can be choose from the reference specifications of Multiple Source Agreement (MSA) as below:
Optical module type-Operating wavelength-Optical fiber type-Data rate-Transmission distance
SR - 850nm - multi-mode - 10G - 300m
LR - 1310nm - single mode - 10G - 10Km
ER - 1550nm - single mode - 10G - 40Km
ZR - 1550nm - single mode - 40G - 80Km
SR4 - 850nm - multi-mode - 40G - 100m
SR10 - 850nm - multimode - 100G - 100m
b. Connectors
The connectors must be indispensably considered for fiber patch cable choice. Usually the interface of an optical transceiver module usually has 2 ports (1 for receiving and 1 for transmitting), namely duplex SC or duplex LC and requires duplex SC/LC fiber. Some newly introduced optical modules have only one port (which can receive and transmit optical signals), so simplex optical fibers are required. Different connectors can be plugged into different devices. MPO-MPO/LC-LC/SC-SC fiber patch cables are used for the same ports at both ends of the devices. LC-SC/LC/ST/LC-FC cables are used to connect devices with different port types.
Connectors type - application
56.4mm MPO/MTP - Multi-fiber transceiver, 40G QSFP+/100G QSFP+ optical module
2.5mm SC - data communication, telecommunication, GPON, EPON, X2, XENPAK optical module
2.5mm ST - data communication, FTTH, Ethernet, campus network
2.5mm FC- data communication, telecommunication, measuring equipment, single-mode laser
1.25mm LC - high-density wiring, SFP SFP+ optical module, XFP optical module

4. Analysis of specific examples
For example, the transmission rate of the optical module QSFP-100G-SR4-MM850 is 100Gbps, it usually used multi-mode fiber (MMF), wavelength at 850nm, connector type is MPO, and 12-core MPO/F-MPO/F fiber. The fiber diameter 50/125um, and transmission distance is 70m.
Reference from https://www.glsun.com/article-p76-choose-fiber-patch-cables-for-optical-transceiver-modules.html